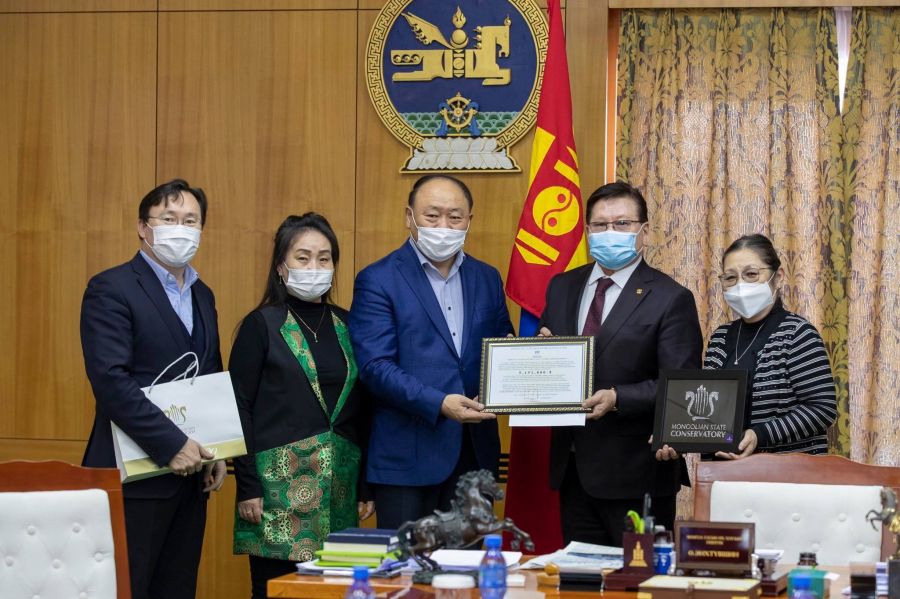 Ulaanbaatar /MONTSAME/ Authorities of the Mongolian State Conservatory voiced their willingness to Deputy Prime Minister U.Enkhtuvshin to make their contribution in overcoming the risks with united power in the time of the outbreak of 'COVID-19' pandemic, which is covering the whole world.
More specifically, they conveyed that they intend to broadcast unique artworks of their talented teachers and students on TV channels and online daily to relieve the people's fatigue and relax through classic arts. Moreover, they informed that they are launching 'World Music' online festival in collaboration with its partner conservatories.
Expressing gratitude on their initiatives on enlightening the people, Deputy PM U.Enkhtuvshin said that broadcasting daily news about coronavirus infection through all media channels and social network is leading 'information repression' for the people, on the one hand. "Therefore, I am hopeful that artwork performance initiated by you would allow people to find enjoyment in classic arts and to become isolate from the information repression."
During the meeting, a donation of MNT 5 million by all teachers and staffs of the Mongolian State Conservatory was handed over to the State Emergency Commission.