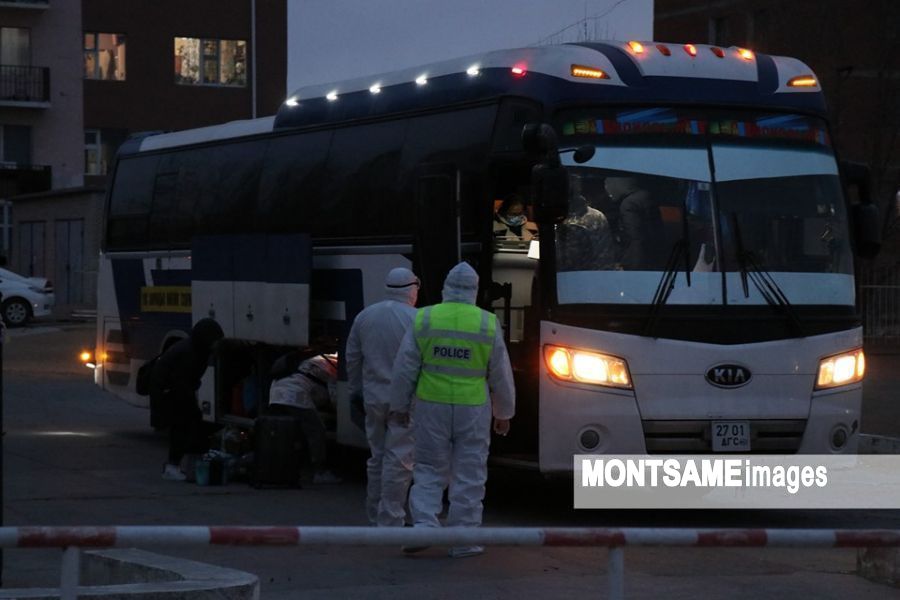 Dornogobi /MONTSAME/ Although Zamyn-Uud border checkpoint has been closed due to the imported cases of coronavirus infection recorded in the country, works to repatriate 34 Mongolian nationals, who made requests to return to their homeland from the People's Republic of China, have been successfully organized on March 25 in Zamyn-Uud soum by the decision of the State Emergency Commission.
Following the orders made by the Deputy Prime Minister of Mongolia and the Head of the General Agency for Specialized Inspection, Border Inspection Department of Zamyn-Uud border checkpoint worked in heightened state of readiness, checking body temperature of each passenger and isolating them in 'Zamyn-Uud' hotel.
Moreover, health questionnaires have been taken from the passengers and the vehicles have been decontaminated. Emergency Commission of Zamyn-Uud soum reported that no passenger was detected with suspicious symptoms of infectious disease such as fever and cough.
The quarantined citizens will stay in the hotel for 14 days under medical observation. And the citizens will cover the expenses themselves.