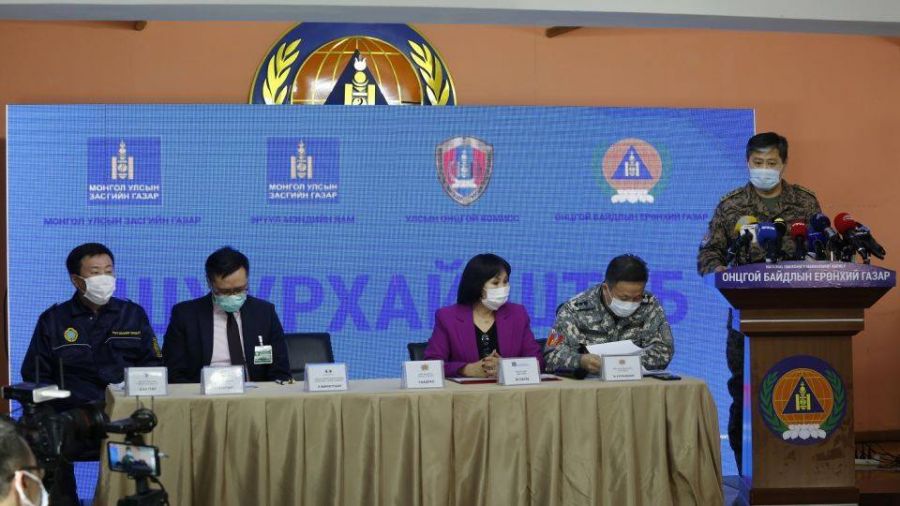 Ulaanbaatar /MONTSAME/ Mongolia is to repatriate its 751 nationals to their home country through three time-evacuation flights in the near future. Specifically, a chartered flight will be operated to Seoul at 8 am of April 2, to Tokyo at 01:30 am of April 3 and to Seoul at 8:30 am of April 4 respectively, Head of the National Emergency Management Agency, Major General T.Badral reports.
Citizens, who will arrive on the aforementioned charter flights, will stay in quarantine for 21 days at least. Furthermore, the evacuees will be required to get tested in the country and cover payment for isolation facility.
"4805 Mongolian nationals put their requests to return their home country through the Embassies abroad. The number tends to be increased in the future. We are aiming to make the potential risks of importing infection at the minimum level alongside repatriating our citizens. We projected to conduct two flights to Seoul since 50 percent of the citizens or around 2000 citizens, who have intent to return to their home country are in the Republic of Korea, " he said.
Director General of the Consular Department of the Ministry of Foreign Affairs L.Munkhtushig said that some 800 people, who have intent to arrive on the first flight, have made written requests. 250 passengers will be aboard on the second evacuation plane from this list or from the people who got registered earlier. We are strictly requiring the citizens to get tested in the country. Our Embassies are working to organize testing of the citizens with low risk and less trouble."
Over 100 countries of the world are conducting evacuation works of their citizens from foreign countries. The Government of Australia put forth a request to the Mongolian Government and evacuated its six citizens today morning. The Republic of Korea is also preparing to repatriate its some 200 citizens from Mongolia this weekend.