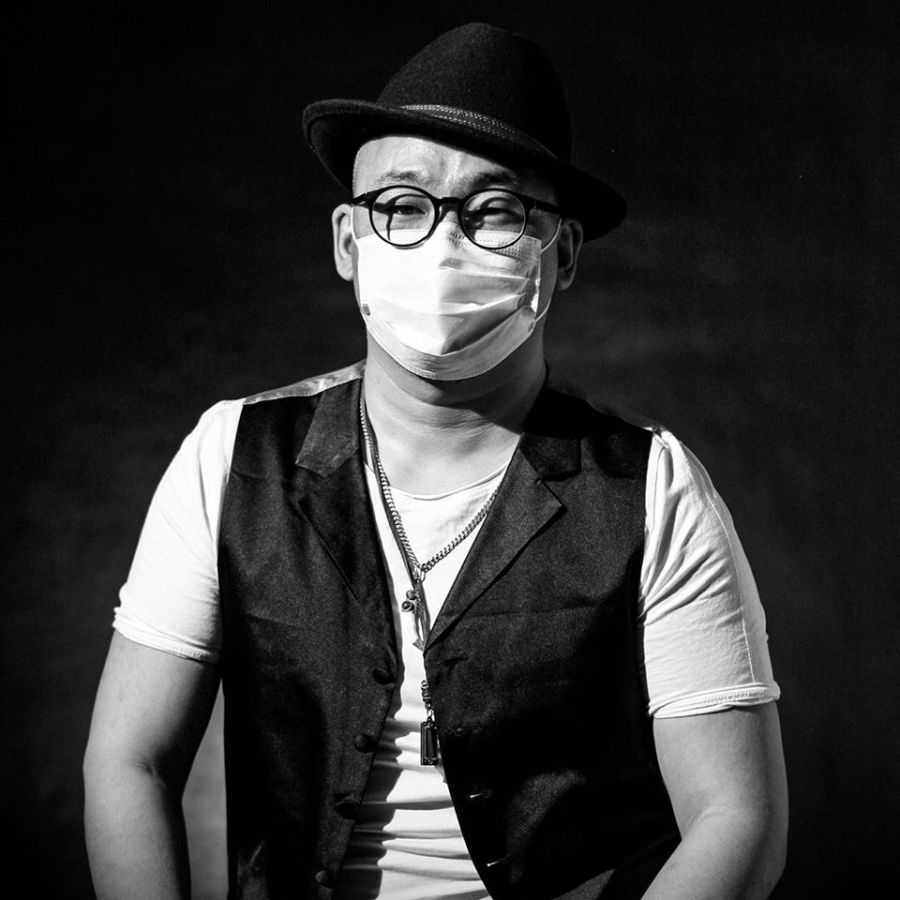 Ulaanbaatar /MONTSAME/ Leader of the Mongolian band FREEZONE, foremost cultural worker of Mongolia E.Enkhtur created a song named 'To Live or Not To Live' to demonstrate Mongolians' call for joint efforts against the novel coronavirus spreading across the globe. Around 40 people from various walks of life starred in the song's music video that dropped yesterday.
Where did you get your inspiration for the song?
– When imported cases of COVID-19 that emerged in China in the early months of 2020 were confirmed in Mongolia, I thought to myself, 'What do our Mongolian people do now?', 'Are we ready to face the possible crisis?', and 'Do we have enough mental strength, wisdom, courage, patience, and solidarity to go through difficulty when the time comes?'. Those inner thoughts basically gave me the inspiration.
What message did you want to give through your song?
– No one should lose hope even in the face of difficulties and natural hazards beyond human control. Hope has to be the last thing to fade away in difficult times. In the lyrics, I tried to compare severe natural phenomena beyond human control to the ongoing virus crisis. Life goes on. Nothing can shatter our hopes and dreams. That is why a Mongolian proverb goes 'If the self tries, the fate strives'. Solidarity is most important at this very moment. The purpose of my work is to deliver these messages to everyone. The song was definitely something we had to make like it was a calling for us.
What would you say about the music video? It seems to be the fruit of the hard work of many, including celebrities.
– How I first pictured the clip was also simple. I tried to put those who tirelessly combatting the crisis on the frontline and respected celebrities in the cast. I would like to note here that real 'heroes' who realize their social responsibility collaborated on this song and I am proud of them.
What are your thoughts on the current state of affairs?
– It seems that we are confronted with a natural hazard outside our control. The real threat that the people of the world has been experiencing is now here. We see how it is spreading rapidly. I sometimes fear that the gap between rumors in the community and reality might aggravate the issue. It is important to receive updates from reliable sources.
What would you like to say to people reading this?
– First of all, we have to stand united to be powerful. Also, it is necessary to stay calm, whatever happens. The intelligent people of Mongolia must know social anxiety disorder can be more harmful than the disease itself. Be patient. A great deal of patience is rewarded with happiness. Lastly, I appeal everyone to take care of their health and follow professionals' advice.
To Live or Not to Live
/Music, lyrics, and vocal by E.Enkhtur/
To live or not to live
There is no end to awareness
Fate that comes with no warning
Continues to teach us wisdom
Even a waterfall with extreme force
Would fail to stop my wish to reach great heights
Even the showers of heavy rain
Would never be able to extinguish your burning dreams
To live or not to live
There is no end to dauntless bravery
Strength continues to grow in your heart
With the law of the universe that brings both good and bad
Even a waterfall with extreme force
Would fail to stop my wish to reach great heights
Even the showers of heavy rain
Would never be able to extinguish your burning dreams
Happiness shows up after much patience
We cherish solidarity
We sing love and hope
Fate strives when the self tries
Even a waterfall with extreme force
Would fail to stop my wish to reach great heights
Even the showers of heavy rain
Would never be able to extinguish your burning dreams
Even a waterfall with extreme force
Would fail to stop my wish to reach great heights
Even the showers of heavy rain
Would never be able to extinguish your burning dreams